Specializing in 19th & 20th Century
American, Western & Sporting Art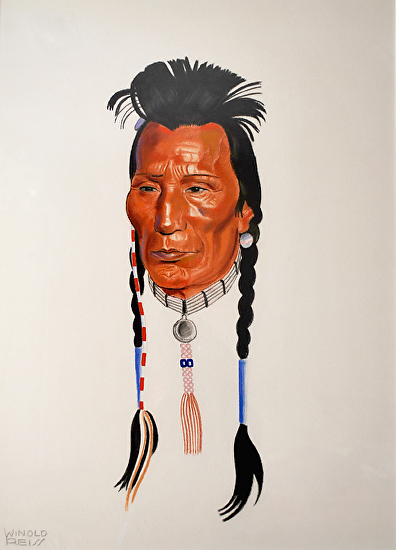 New Acquisition:
Winold Reiss (1886-1953)
Spider Version II, circa 1937 (Blood Indian, Alberta, Canada)
Variant title, Ksevavakase Spider
Pastel, 28 3/4 x 20 3/4 inches
Featured as the 1958 Great Northern Railway Empire Builder calendar image.
Welcome to Tierney Fine Art –
The gallery is located in Bozeman, Montana; One of the most diverse towns in the Rocky Mountain West with an abundance of outdoor and cultural amenities. Our collection includes paintings, works on paper and sculpture by past masters and leading contemporaries, in a diverse range of styles and subject matters.
Tierney Fine Art is always interested in purchasing or consigning original works of art of aesthetic and historic significance.
We invite your visit and inquiry, and graciously offer our fourteen years of experience and extensive knowledge of the fine art market. Thank you for touring our website; please enjoy viewing our inventory.
Showroom By Appointment: (406) 586-4521